New THZ N4 and THZ Comfort N4 staircase control units from GEZE
GEZE has completely reworked its THZ N4 and THZ Comfort N4 staircase control units: with a stronger power supply, these units can now supply another window drive. Moreover, both models are now fitted with an interface to the GEZE ST220 service terminal, which facilitates and speeds up commissioning and maintenance. A new connector makes it simpler to connect the motor line.
Smoke extraction and ventilation in a single unit
GEZE solutions ensure safety wherever only smoke extraction is needed under building regulation, e.g. in staircases, but they also fulfil stricter smoke and heat extraction demands. Thanks to their reduced dimensions, the optimised THZ N4 and THZ Comfort N4 fit inconspicuously into narrow staircases. Their integrated ventilation functions allow for optimum ventilation. The 4.5 amp output current is sufficient to operate up to 4 window drives, such as the GEZE Slimchain chain drive.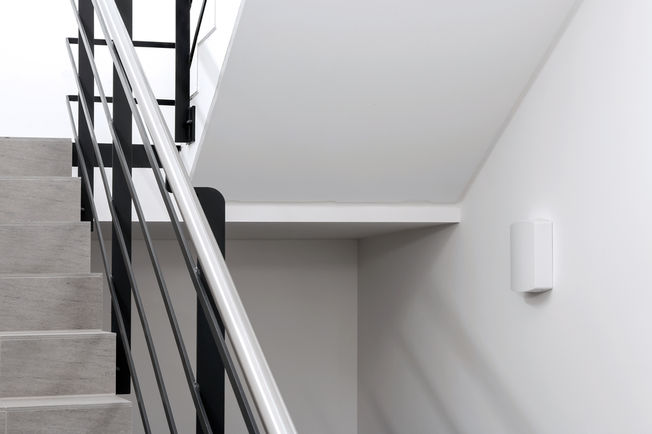 THZ N4
RWA emergency power control units enable the coordinated control and triggering of supply and exhaust air openings equipped with electric motor drives. © GEZE GmbH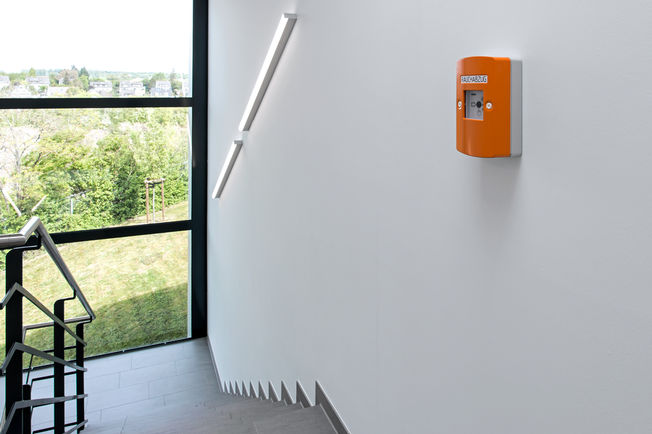 THZ Comfort N4
A compact solution for safe smoke removal in stairwells with integrated ventilation functions. © GEZE GmbH
Simple to install and maintain
A new connector for the motor line makes wiring much easier: lever open, conductor in, lever closed. Via the ST220 interface, models are simply commissioned and maintained – parameters, operating statuses and error messages are displayed in clear text. Using the status contacts, signals can also be forwarded to the building management system, for example. Wind or rain sensors can be connected to the control units without the use of additional modules – so windows close safely, even in the event of rain or strong wind.