No more slamming doors: GEZE offers convenient door damping
With the GEZE ActiveStop surface-mounted, GEZE is for the first time bringing to the market a door damper which tenants or landlords can easily retrofit themselves. The technology ensures that the opened door does not accidentally slam or crash into furniture and walls. The distinctive feature: the door damping mechanism is also easy and safe for DIY enthusiasts to install. GEZE is offering a high-quality design alternative to standard door stoppers on walls and floors. The GEZE ActiveStop door damper is available for both timber and glass doors.
New damping for doors that close gently and quietly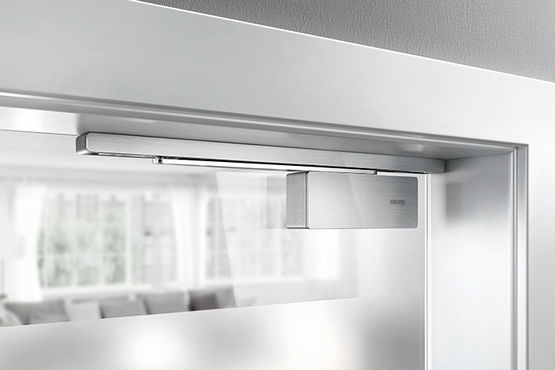 Double-sided retraction damping for single-action doors without fire protection requirements
One large bang and the room door slams: trapped fingers, damaged furniture and noisy slamming doors are a thing of the past with GEZE ActiveStop door damper. Easily installed, the damping system ensures that the door closes slowly and quietly. The door is slowed down from an angle of 25° and then closed slowly. This minimises the risk of injury, spares sensitive nerves, including for neighbours, and protects door leaves and frames.
Door dampers hold doors open safely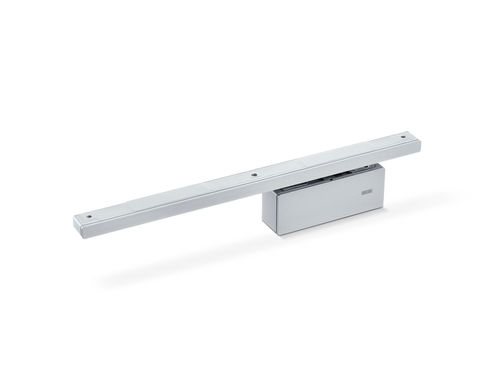 Enter your rooms more comfortably than ever before: GEZE ActiveStop door damping can stop doors gently, close them quietly and keep them open comfortably. © GEZE GmbH
GEZE ActiveStop dampers also ensure that doors stay open at the right time: the opening angle can be set individually between 80° and up to 140° (up to 110° for glass doors). Once opened, the door stays in the desired position. The damping mechanism protects doors and any people, furniture or walls that may be behind them, even from forceful opening: the door does not bang into them, but is caught beforehand and held in the set position.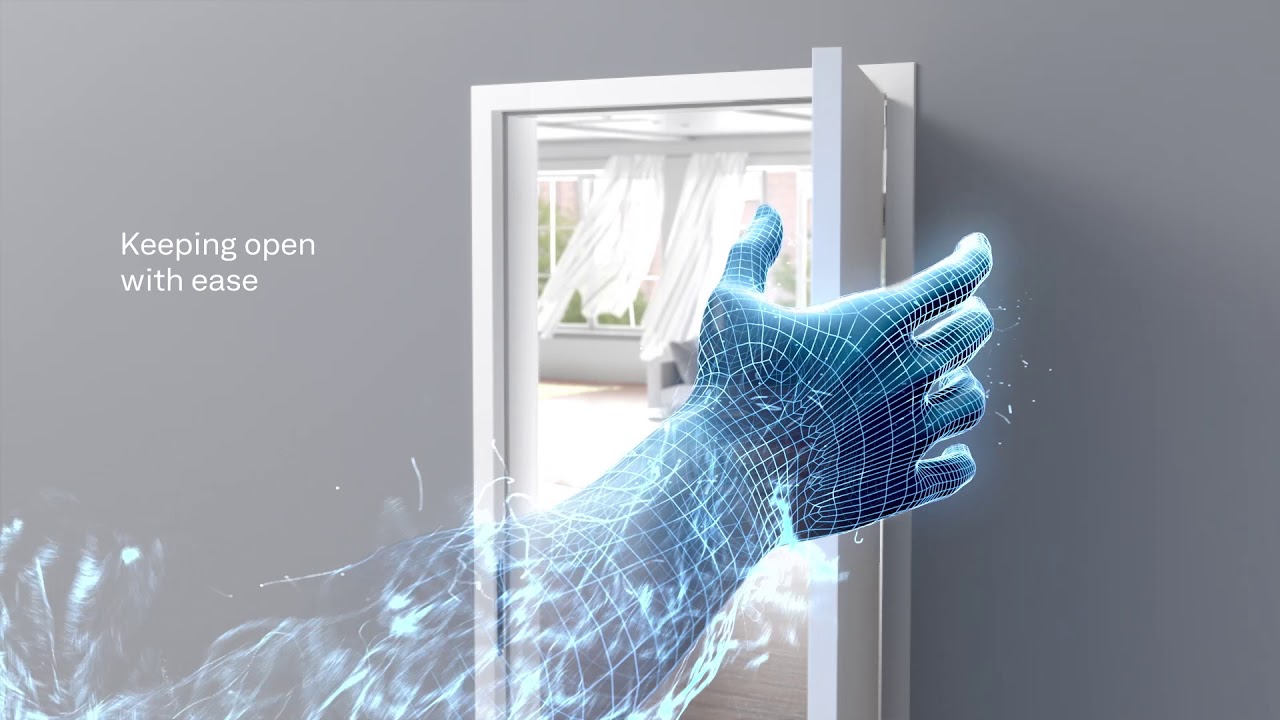 Easily installed on the door: GEZE ActiveStop surface-mounted damper
GEZE ActiveStop surface-mounted is specially developed for simple retrofitting: the door damper is fixed to the door and frame in just a few easy steps, and can be removed just as easily when moving home. A detailed installation video is available to help you.
For new buildings, or the installation of new home doors, GEZE experts also recommended using the popular GEZE ActiveStop for integrated installation. The door damping mechanism is largely concealed in the body of the door and remains invisible.
GEZE ActiveStop door damper surface-mounted is available now.
You can find a list of suppliers here
Videos for the installation of GEZE Active Stop surfaced
We present installation and application videos on YouTube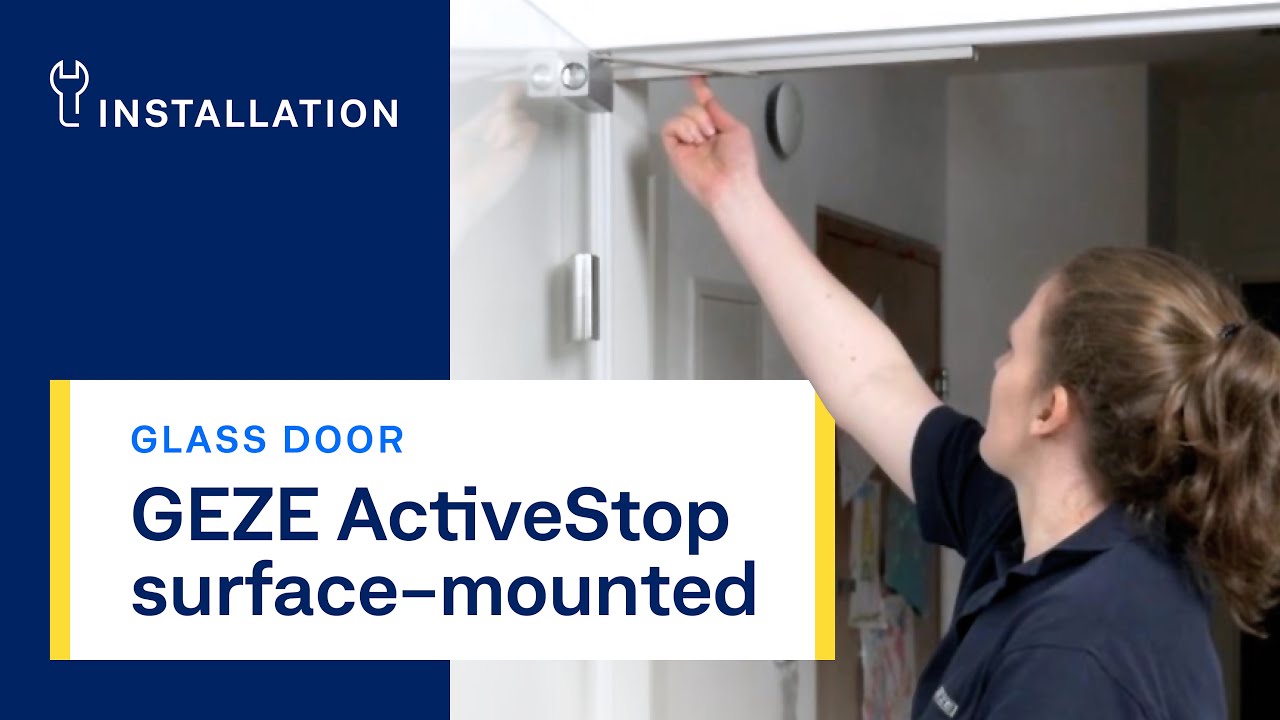 Installation video for glass doors
The installation of the GEZE ActiveStop on a glass door is simple and can be carried out without a craftsman.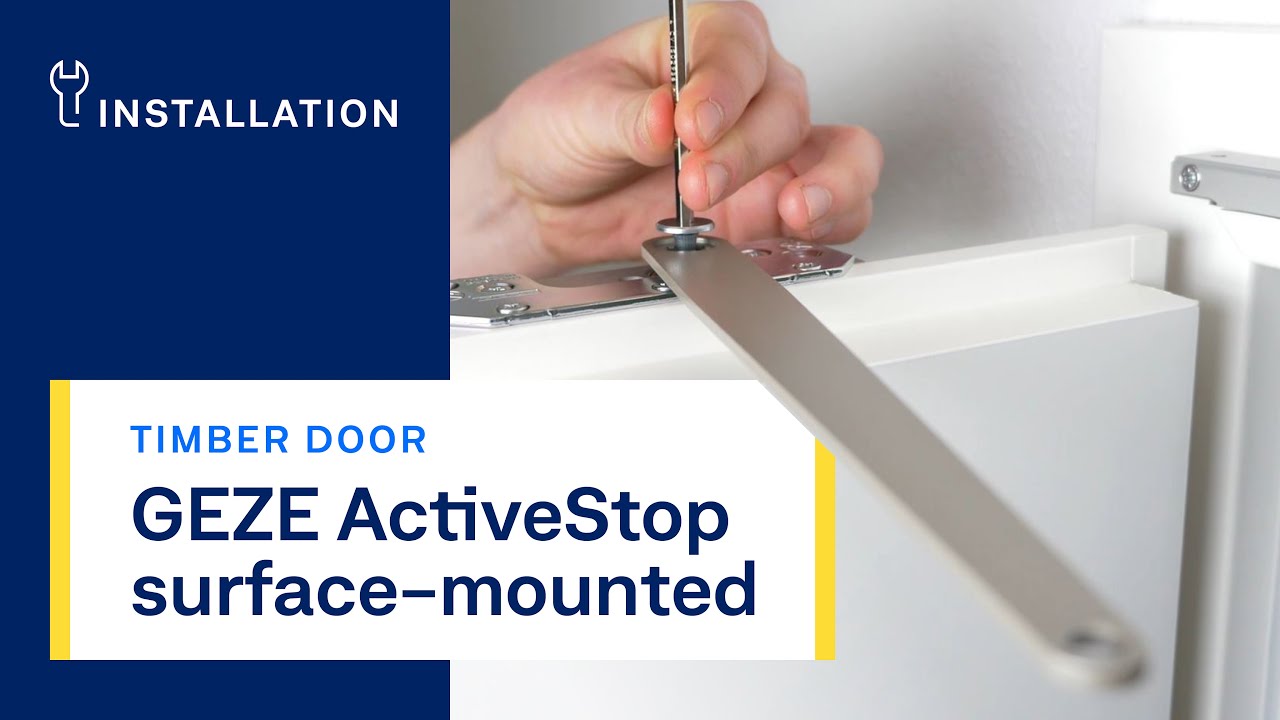 Installation video for timber doors
The installation of the GEZE ActiveStop on a timber door is simple and can be carried out without a craftsman.